Skip to Main Content
It looks like you're using Internet Explorer 11 or older. This website works best with modern browsers such as the latest versions of Chrome, Firefox, Safari, and Edge. If you continue with this browser, you may see unexpected results.
Connelly Library
This research guide is designed as an introduction to the most pertinent library resources at La Salle University These resources can be used to improve your research and understanding in the field of Public Health.

TIP: Follow the tabs (above) for a step-by-step pathway through the Public Health research process.
What is Public Health?
The organized effort of society to protect and improve the health and well-being of the population through:
health monitoring, assessment and surveillance

health promotion

reducing inequalities in health status

prevention of disease, injury, disorder, disability and premature death, and

protection from environmental hazards to health.
This is done through an appropriate balancing of the rights and responsibilities of individuals and organizations and the responsibility of government to protect and promote health.
From: https://www.hls.gov.bc.ca/phact/glossary.html
E-Reference
The Gale Encyclopedia of Public Health – this two volume e-reference book contains approximately 257 entries pertaining to important public health concerns. Topics include diseases and conditions, health and wellness efforts, nutrition, ethics and law related topics and statistics, sanitation issues, and everyday environmental effects.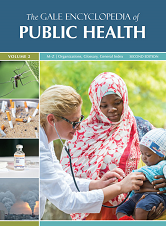 The Encyclopedia of Epidemiology presents state-of-the-art information from the field of epidemiology in a less technical and accessible style and format. With more than 600 entries, no single reference provides as comprehensive a resource in as focused and appropriate manner. The entries cover every major facet of epidemiology, from risk ratios to case-control studies to mediating and moderating variables, and much more. Relevant topics from related fields such as biostatistics and health economics are also included.
More E-Reference can be found at the tab above